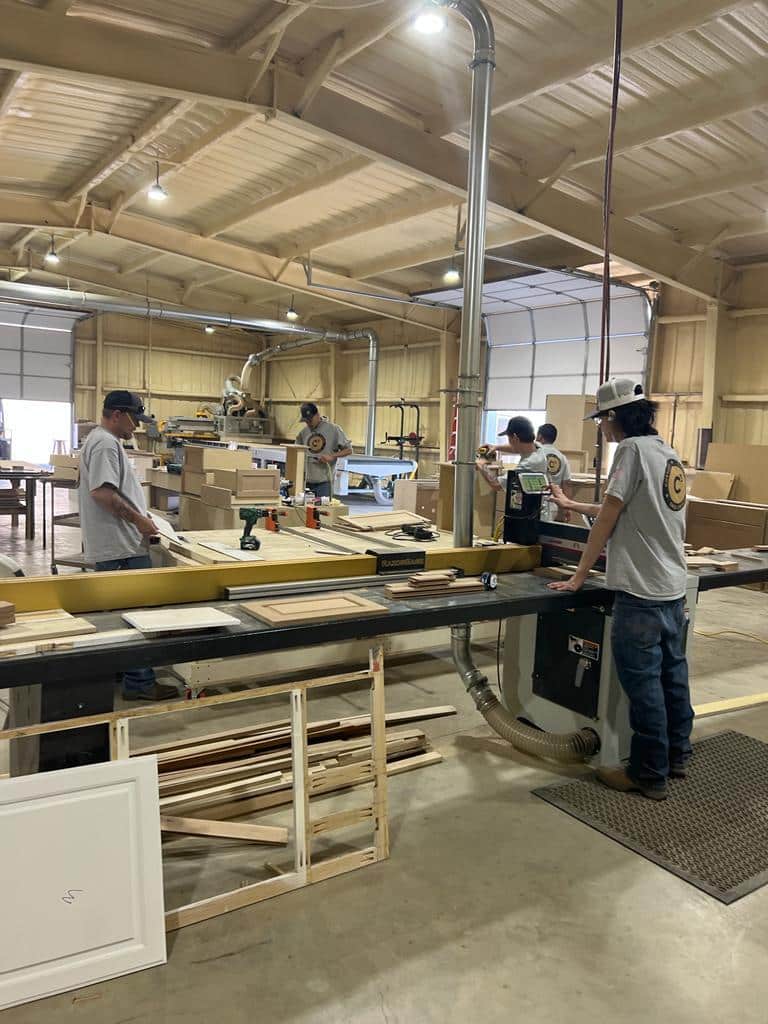 C3 Cabinets is a well-experienced and highly skilled CNC Cabinet Manufacturer located in Amarillo, Texas. we offer a complete millwork, casework, and solid surface solutions for business and residential. Using the most advanced woodwork technology we supply a multitude of options in relation to:
From custom-made doors, trims, and wall paneling to cabinets, shelving, and storage. Whatever you're looking for, we've got it. Whether you want to replace an old design or build a brand-new interior from scratch, we deliver the best quality work at an impressive lead time and unbeatable price.
Different projects have different penchants and finance structures. Whatever the case may be, we know that everybody wants the finest work possible from what they spend, therefore we are adamant to help you acquire the finest selection possible.
Please feel free to contact us during office hours to schedule your free in-home estimate!
Looking forward to hearing from you!
The C3 Cabinets Team